About Me
I'm a User Experience Designer based in Portland, OR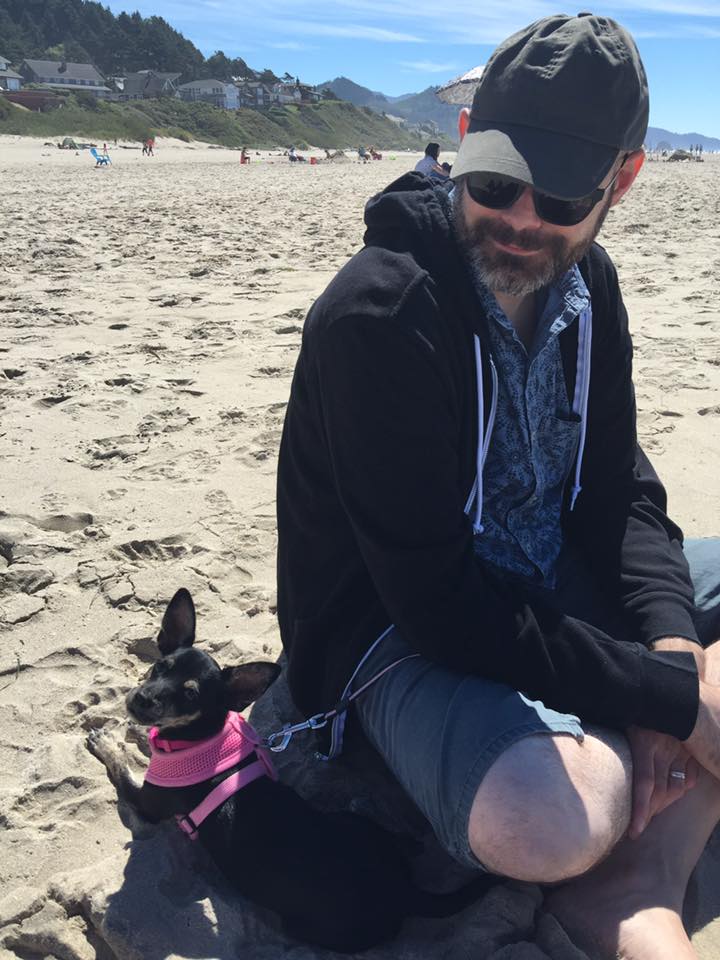 Hello, this is Carlos Cuéllar. Let me introduce myself. I'm a certified User Experience Designer with an industrial design background and some love for all tech things. Originally from Valencia, Spain, I moved to the Pacific Northwest in 2014 where I live now with my wife, two kids, and an annoying chihuahua mix called Tamale (naming pets is one of my other talents). When not staring at a screen, I listen to classic alternative rock music records and I try to find good food in downtown Portland.
Now, the work stuff. I've been creating digital experiences that simplify user's lives since 2006. I started working at marketing agencies in Spain, and after moving to the US in 2011 I became an in-house UX Designer specialized in B2B applications. I currently work at Trimble Inc. where we craft software solutions for construction companies.
Depending on the project I might wear different hats, but I always follow a user-centered process where I collaborate closely with users, product managers, developers, and other designers.
About this website
This is the latest iteration of a personal website I started in the early 2000s. There are random notes about design, music, and technology, and also links to resources I find interesting. In this new version, I'm also adding links to my music podcast.
You can check the source code at this Github repository. The site is built using Jekyll and it's hosted in Netlify. If you want to follow the blog, you can subscribe to the RSS feed.
Both the content and the code created by me on this website are open source. Any other external content shared here is the property of their respective owners.
THIS WEBSITE DOESN'T TRACK YOU. There are no third-party cookies here, and your data isn't collected while browsing this site.
Get in touch